About Us
Our Vision
Our vision is to redefine the future of healthcare by providing innovative, effective, and accessible treatments for severe inflammation. We are committed to improving the quality of life for patients worldwide, fostering a future where no one has to live with the debilitating effects of severe inflammation.
Our Mission
Our mission is to bring RG210179, a patented first-in-class Aquaporin-9 inhibitor for the treatment of acute pancreatitis into a clinical development program.
Our History
ApoGlyx was founded in 2015 based on ten years of research by CEO Dr. Michael Rützler and Prof. Dr. Med. Søren Nielsen, at Aarhus University, together with the group of Prof. Per Kjellbom from Lund University that led to the discovery of small molecule aquaporin-9 inhibitors. Our company was founded by passionate inventors to tackle metabolic diseases involving the regulation of glycerol uptake into the liver, but as research and development proceeded our scope has widened due to the potential of this technology in further applications.
Research in Søren Nielsen's group had previously demonstrated normalization of blood glucose in otherwise type-2 diabetic mice if the aquaporin-9 gene was missing. This observation led to the hypothesis that chemical inhibition of aquaporin-9 could be suitable to treat human type-2 diabetes. It was then when the academic researchers started to collaborate with Red Glead Discovery, to explore the possibility of optimizing early lead aquaporin-9 inhibitors, and to further validate aquaporin-9, as a drug target in type-2 diabetes.
Subsequent exploratory work was supported by grants from the Novo Nordisk Foundation and Vinnova, as part of the SWElife projects for better health programme and in collaboration with the group of Prof. Giuseppe Calamita at the University of Bari, Italy. This work has led to two proof-of-concept demonstrations in in vivo disease models, utilizing the lead aquaporin-9 inhibitor RG100204:
1) A blood glucose lowering effect the in an
in vivo model of diabetes (1).
2) A strong protection from organ damage
has been demonstrated in a clinically
relevant in vivo model of sepsis (2).
Florio, M., Engfors, A., Gena, P., Larsson, J., Massaro, A., Timpka, S. et al. (2022) Characterization of the Aquaporin-9 Inhibitor RG100204 In Vitro and in db/db Mice Cells 11, 10.3390/cells11193118
Mohammad, S., O'Riordan, C. E., Verra, C., Aimaretti, E., Alves, G. F., Dreisch, K. et al. (2022) RG100204, A Novel Aquaporin-9 Inhibitor, Reduces Septic Cardiomyopathy and Multiple Organ Failure in Murine Sepsis Front Immunol 13, 900906 10.3389/fimmu.2022.900906
OUR TEAM
SCIENTIFIC ADVISORY BOARD
The ApoGlyx scientific advisory board exists to:
Help shape the development program and product portfolio
Serve as objective reviewers who have an external perspective and are a mark of quality and authentication
SCIENTIFIC COLLABORATIONS
ApoGlyx is collaborating with the groups of Professor Giuseppe Calamita at the University of Bari, Professor Angela Tesse Ragot at the University of Nantes, France, and the group of Professor Per Kjellbom at Lund University, to further elucidate the function and mode of action of aquaporin-9 in sepsis, diabetes and non-alcoholic fatty liver disease. The collaboration recently included exchange, and joint supervision of students, joint international grant applications, and has resulted in joint publications.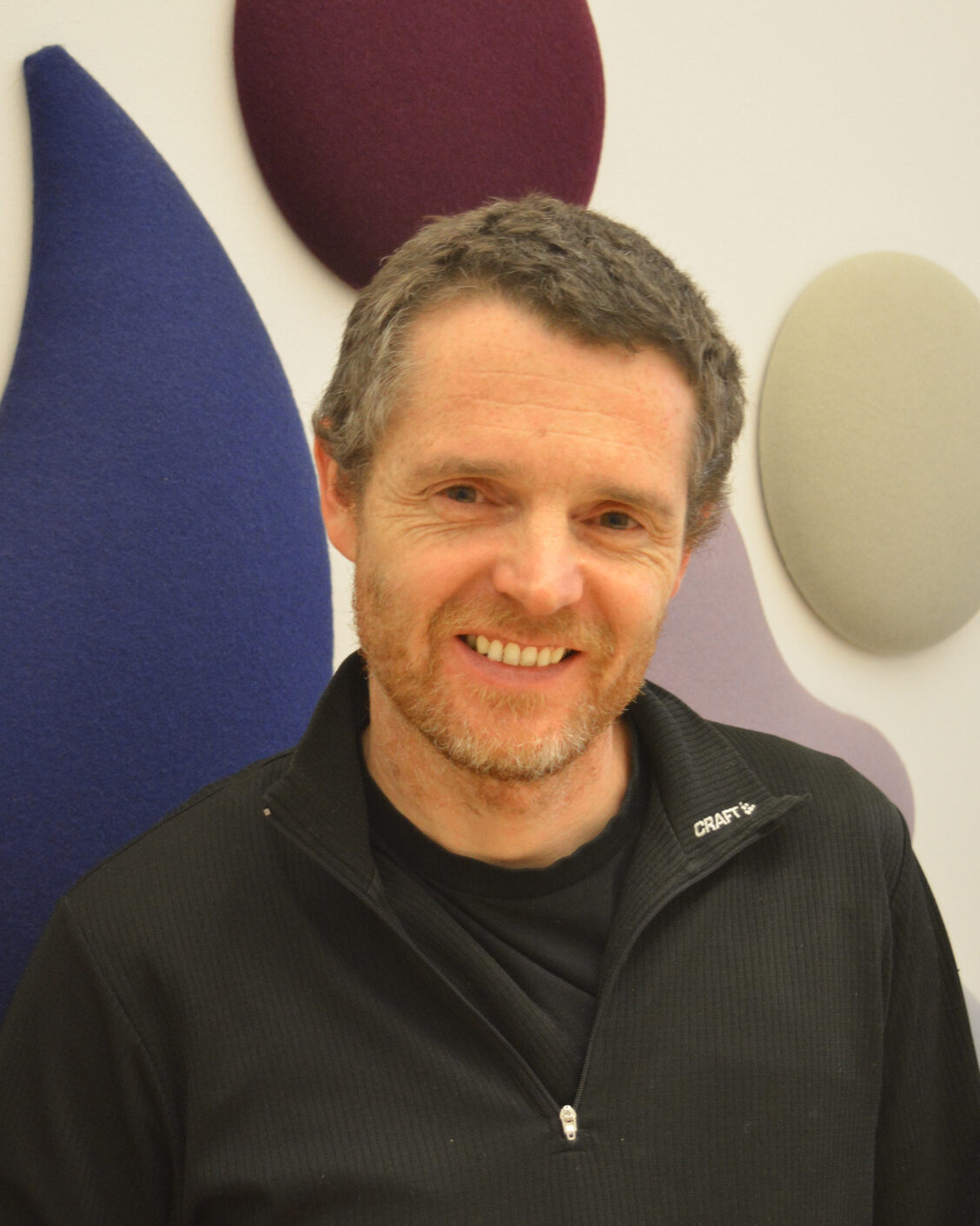 Michael Rützler, PhD
Michael is the Chief Executive Officer, and a co-founder of ApoGlyx AB.
He obtained training as a Biologist at Salzburg University, Austria, before postdoctoral work in the laboratory of Professor Lawrence Zwiebel, at Vanderbilt University, USA, that led to the discovery of a novel class of small-molecule mosquito repellents. He later joined the Water and Salt Center at Aarhus University, led by Professor Søren Nielsen, where he began to investigate the function of Aquaporin-9 in metabolic diseases, and established the first high-throughput screening assay that led to the discovery of drug-like aquaporin-9 inhibitors (Jelen, Wacker et al. 2011; Wacker, Aponte-Santamaria et al. 2013).
Michaels work has been published in many important scientific journals, including the Journal of Biological Chemistry, and PNAS.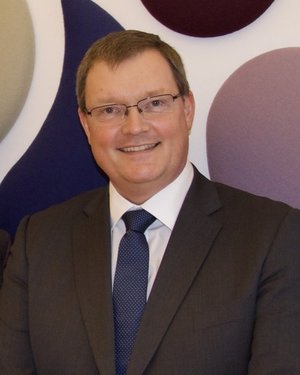 Preben Bruun-Nyzell
Preben is the Chairman of the board of ApoGlyx AB, and the Co-founder, CEO of two additional biotech companies 2A Pharma and 2N Pharma.
Preben obtained training in Business Administration at the University of Lancaster, UK and has profound experience in business finance. He previously served among others, as the Chief Financial Officer of Qatalum, a primary aluminium producer with 1,200 employees and a USD 5bn balance sheet, as the Director of Finance for the Arqaam Capital group, a specialist emerging markets investment bank in Dubai, and as Global Head of Treasury Systems for F. Hoffmann-La Roche AG in Switzerland.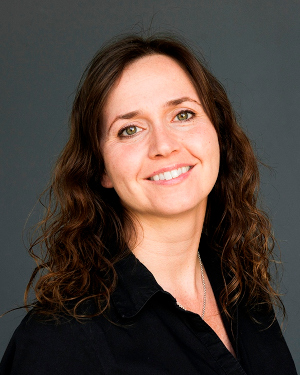 Helen Petterson, PhD
Helen works as an Investment Manager at Almi Invest South. She focuses on Life Science and is responsible for the entire investment process, which means finding, investing in and developing innovative companies with growth potential and implement an exit strategy from the holding through a listing or strategic sale. Currently, she is the Investment Manager of 7 of Almi Invest South's portfolio companies and a board member of 6 companies, three of which are biotech companies.

Helen has a PhD in Tumor Immunology and began her career as a translational cancer researcher. She has for several years worked with project management and network platforms for life science stakeholders from academia, industry and healthcare. Before joining Almi Invest, Helen was a Senior Project Manager at the Danish-Swedish cluster organization Medicon Valley Alliance and before that a Senior Project Manager at the science park Medicon Village.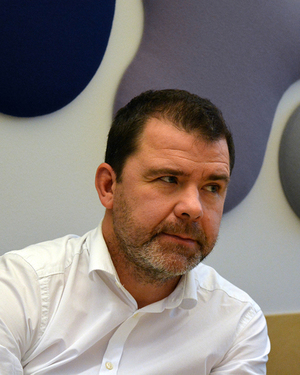 Johan Evenäs, PhD
Johan is a member of the Board of Directors of ApoGlyx AB. He is CEO and co-founder of Red Glead Discovery, and the Chairman of the Board of WAC Weak Affinity Chromatography AB.

After earning his PhD degree in biophysical chemistry at Lund University 1998, he conducted post-doc studies at University of Toronto. He then joined AstraZeneca 2001, where he acted in roles as project leader and lead chemist in drug discovery projects, NMR manager as well as secretary in the Respiratory & Inflammation patent review board until the closure of AstraZeneca R&D Lund in 2011. Besides his professional career, he was Swedish national team member in judo, 1990-1996.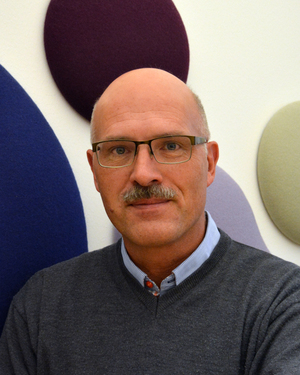 Professor Søren Nielsen, MD
Søren is a co-founder of ApoGlyx, and a member of the Royal Danish Academy of Sciences
and Letters.

He obtained training as a medical doctor at Aarhus University, Denmark, where he started his
career, working on renal physiology. As soon as the first aquaporin was discovered, he started
collaborations with the laboratories of Mark Knepper, and Nobel Laureate Peter Agre, to
unravel the function of these new water channels in the kidney. His work on renal ischemia
and reperfusion injury resulted in the formation of Synact Pharma ApS and Action Pharma
A/S. The latter sold its Phase 2 drug candidate AP214 to US company Abbott in 2012.

Over the years, Søren received numerous national and international awards for his work,
including the Biotech Builder Scandinavia Prize, the Novo Nordisk Prize, the EliteForsk Prize,
the Direktør Ib Henriksen Forskerpris, and the Gottschalk´s Award of The American
Physiological Society.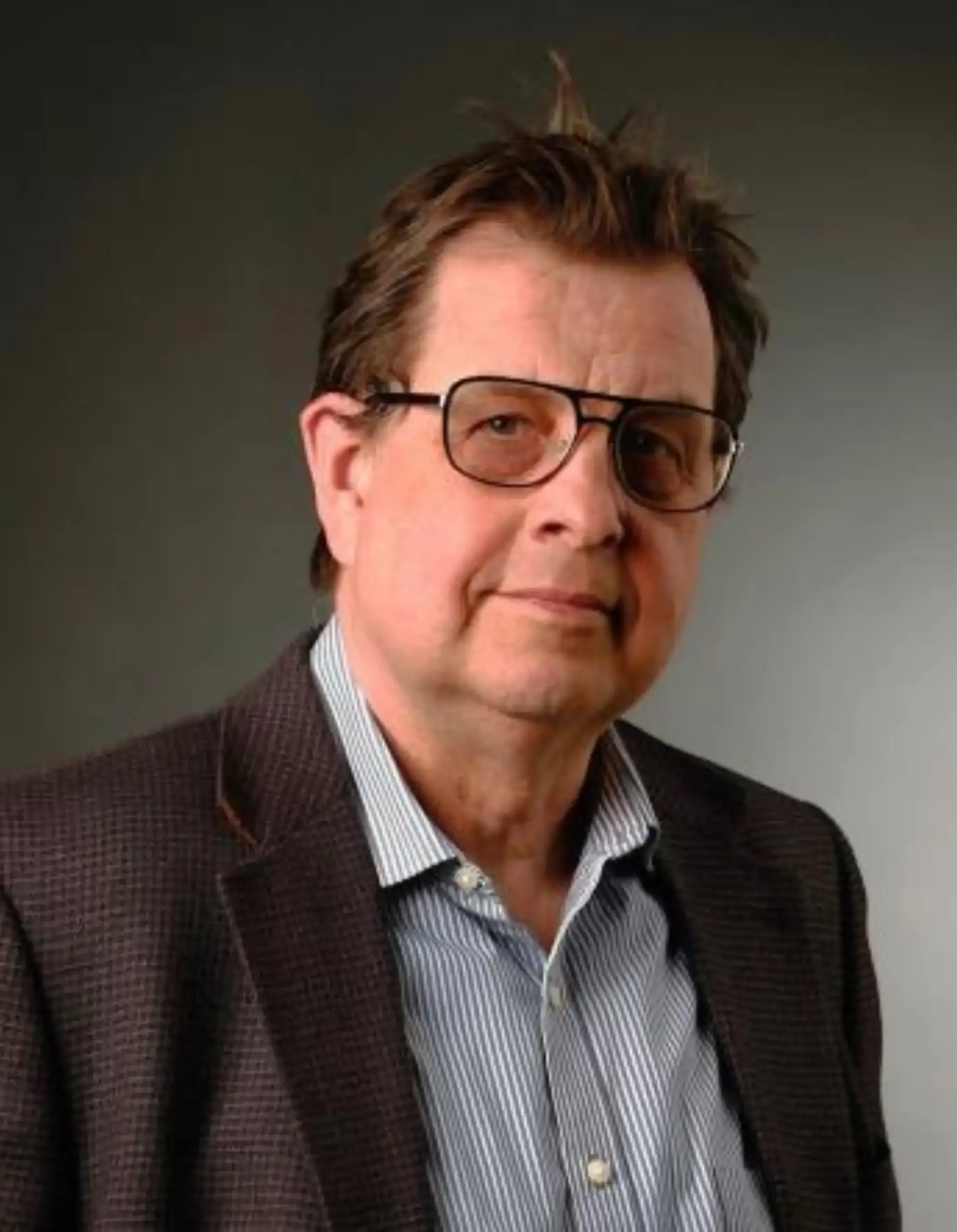 Lars Grundemar, MD, PhD
Lars is a member of the Board of Directors of ApoGlyx AB, and an accomplished
pharmaceutical executive. His extensive leadership experience in pharmaceutical industry
includes positions in global corporations (USA, Switzerland, Italy, Denmark, and Sweden)
across R&D, marketing and therapeutic areas. He was responsible for portfolio management
of investigational drugs and in-line pharmaceutical products, - including small molecules,
therapeutic peptides, and biologics.

Lars has also held board of director positions in- and built up of several life science SMEs, and
secured funding from VCs and other institutions. He has further experience as a mentor in the
Nordic Mentor Network, and is supporting Lund University Innovation with pharma industry
expertise.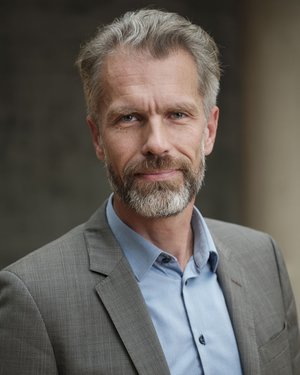 Andreas L. Norlin, PhD
Andreas is a member of the Board of Directors of ApoGlyx AB, and the founder of Xkout Bioscience drug development consultancy.

He holds a PhD in Animal Physiology from Lund University, and began his industry career as pre-clinical R&D Manager and later Director at Camurus AB. He then joined Novo Nordisk A/S, where he worked as Senior Nonclinical Project Manager with responsibilities for non-clinical toxicology, ADME, and bioanalysis and later as Project Vice President with the overarching responsibility for clinical stage development projects within diabetes and inflammatory disease areas. After leaving Novo Nordisk Andreas founded Xkout Bioscience, and was the Chief Operating Officer of VAR2 Pharmaceuticals and VarCT Diagnostics, Denmark. Currently Andreas holds a position as Project Director and Head of Nonclinical Development at Ascelia Pharma AB (publ).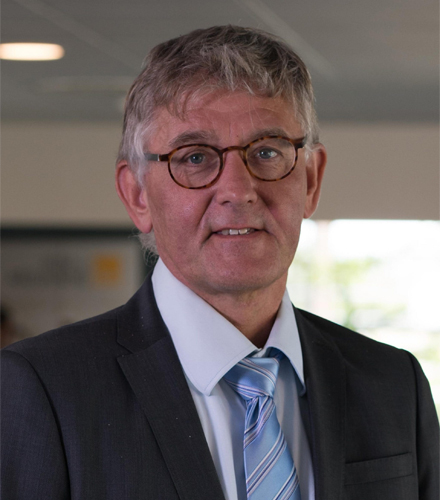 Professor John Dirk Nieland, PhD
Professor John Dirk Vestergaard Nieland, Aalborg University, Denmark

Dr. Nieland is an Associate Professor at Aalborg University, Denmark, CSO of Meta-IQ ApS Denmark, COO and Co-founder of 2A Pharma, Denmark, as well as CSO and Co-founder of 2N Pharma, Denmark.
Dr. Nieland has been trained as an Immunologist at the Netherlands Cancer Institute. His early research has led to important discoveries on the down-regulation of the immune system in cancer patients.
Dr. Nieland has been the Director of Research and Associate Director for Preclinical Development at Medigene, Germany, and the Vice President of Preclinical Research at Borean Pharma A/S, Denmark. In these positions he has led projects in viral infection, vaccine development, and autoimmune diseases that included studies on drug metabolism, mode of action, and biomarker analyses.
His current research at Aalborg University is built around his ground-breaking discovery of a link between abnormalities in fatty acid metabolism and several neurological diseases, including Multiple Sclerosis, Parkinson's disease, and Amyotrophic Lateral Sclerosis.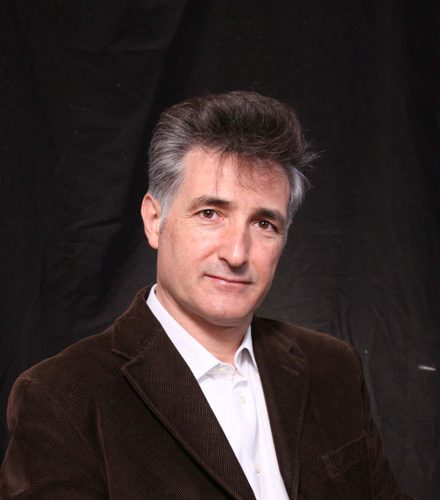 Professor Giuseppe Calamita, PhD
Dr. Giuseppe Calamita is a Professor at the University of Bari "Aldo Moro" in Italy, where he is the Head of the Pathophysiology of Aquaporins group.

He is the Founder and Scientific Coordinator of the Apulian Research Network "Wafitech", a biotechnological platform. Among further roles, he is an Editorial Board member of several international scientific journals, Member of the American Physiological Society (APS), the Italian Physiological Society (SIF) and a Scientific Committee member of The Italian Association of Nutritional Biologists (ABNI).
After his training in Biological Sciences at the University of Bari and a first Post-Doc in France (CEA, Saclay), Giuseppe joined the laboratory of 2003 Nobel Prize winner Peter Agre at Johns Hopkins University, who discovered and characterized the first Aquaporin channel. He later returned to the University of Bari to build a successful research group. Professor Calamita is an author of more than 162 scientific publications among these, original articles, reviews and book chapters.
Giuseppe's research focuses on the biophysical properties of transport, regulation and functional significance of aquaporin membrane channels in health and disease.