Supertrends has created a dynamic report on the topic of AQPs and sepsis. Challenges in contemporary sepsis healthcare, as well as opportunities arising from AQP based therapies are discussed, and the report presents an outlook on the prospects for using AQP targeting drugs as a new approach for sepsis treatment.
There is currently no specific treatment targeting sepsis, one of the leading causes of death globally.
Global causes of death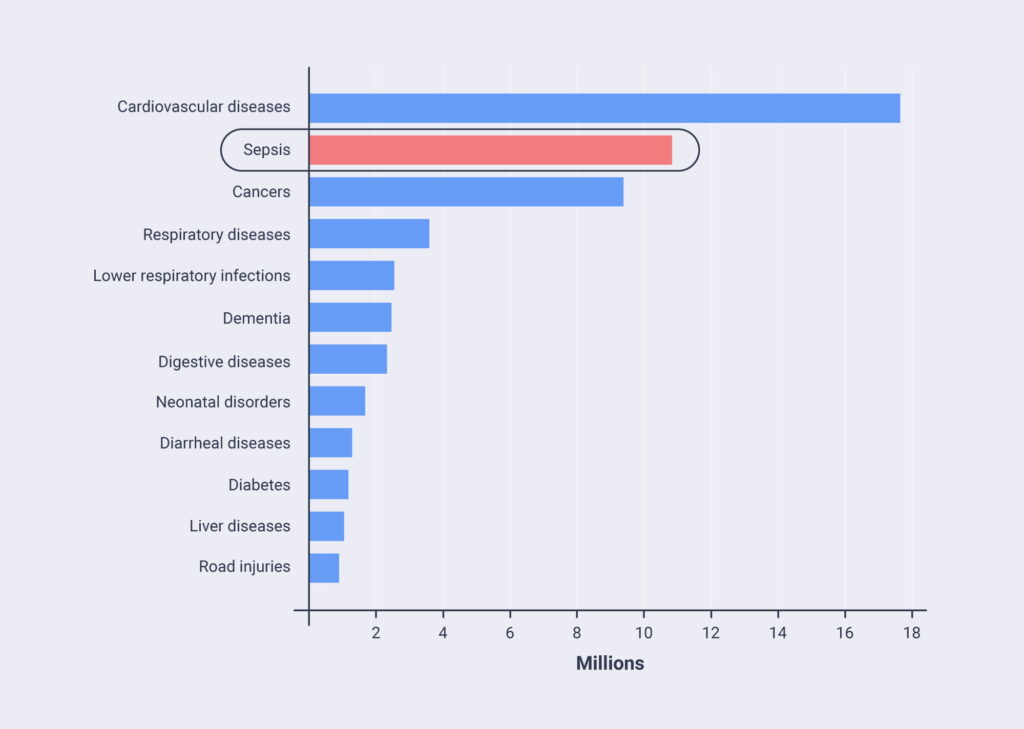 Since the groundbreaking discovery of aquaporins in 1992, they have been promising, but elusive pharmaceutical drug targets. But things are changing as we speak. Preclinical efficacy for new aquaporin modulators such as the AQP9 modulator from Apoglyx has been demonstrated and clinical development targeted at sepsis could begin soon.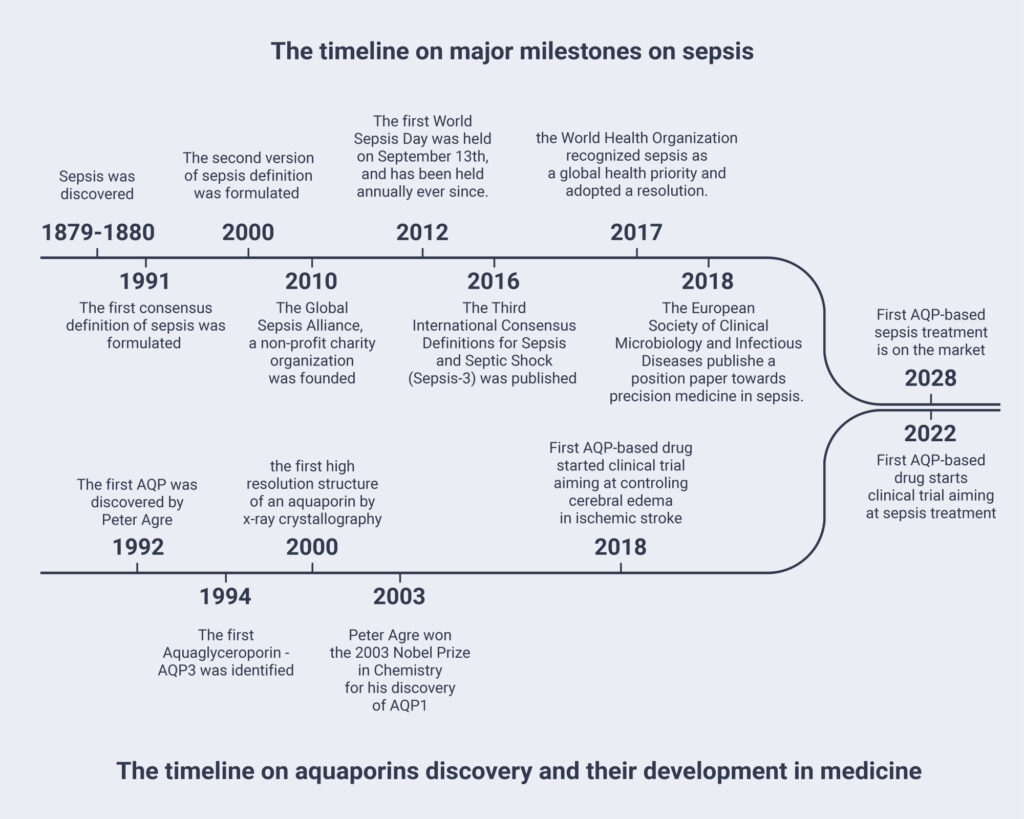 BACK